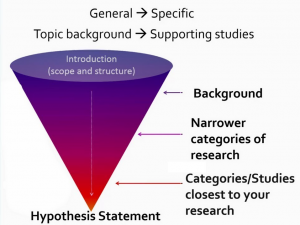 Hypothesis needs to be structured before the data-gathering and interpretation phase of the research:
A well-grounded hypothesis indicates that the researcher has sufficient knowledge in the area to undertake the investigation.
The hypothesis gives direction to the collection and interpretation of data.
Hypothesis must be:
It must have explanatory power.
It must state the expected relationship between variables.
It must be testable.
It should be consistent with the existing body of knowledge.
It should be stated as simply and concisely as possible.